Lay-Buy is available as an App or Extension Plugin
Put It On Lay-Buy can be easily integrated into your website to transform your current shops into online layby/layaway capable sites; offering your customers unrivalled payment flexibility and choice – giving you the edge over other competitors in your field.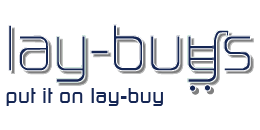 The templates and modules we provide are the quickest and most efficient way to setup a Layaway payment method in your checkout. Technical support is available at any time should you encounter any problems with setting up.
Put it on Lay-Buy Approved Graphics
---
One of the most important steps of integrating our extensions on your website is the introduction and awareness to your customers. At this time we offer graphics as downloadable files for your use. Be sure to clearly inform your shoppers that LAY-BUY is now offered in your checkout as a modern online layby / layaway payment solution.
Educate and inform your shoppers that LAY-BUY is now offered as a payment option. Placement of these ads is completely up to the merchant.
Put it on Lay-Buy Integration Center Support
---
Currently, we offer support during the integration process via our email address [email protected]. This allows for open collaboration amongst multiple parties if needed. Our team will be on hand to help answer any questions you have and provide assistance where possible.
Lay-Buys & Layaway support hours are as follows:
Integration Support: Monday – Friday 9am to 5pm Eastern Standard Time.
Customer & Merchant Support: Monday – Friday 8am to 6pm Eastern Standard Time. Be sure to also check out our FAQ section. We update this on a regular basis with information shared during the integration process.